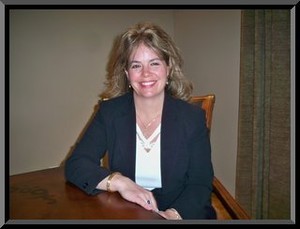 Michelle
Kane Griefenberg
E.A. and Financial Advisor
mkane@ceterafs.com  (securities-related email)
mkane@sedonataxaccountant.com (tax/accounting email)
Michelle Kane Griefenberg, E.A., who is a Federally licensed Tax Accountant, who is proficient in all areas of Taxation, who can represent you in tax court or in any matter with the IRS, and in any state of the country  has built an Accounting, Tax & Financial Firm from the ground up. For the past 23 years, she has continued to improve and grow her business where she offers a vast amount of services.  She has a strong background in Accounting where she worked closely with K.P.M.G Peat Marwick auditors assisting in fiscal audits for the 2nd largest home health care organization in the Greater Lynn/Boston area.  She has assisted in the governemental audits and as a result has saved thousands of dollars for the company, which consisted of five (5) intercompanies and  monthly prepared, submitted and presented consolidated financial statements to the board while supervising five departments.
After studying and obtaining her Bachelor of Science degree in Accounting and Economics and sitting for the CPA exam in Massachusetts, she was promoted from Junior Accountant to Accounting Manager overseeing 5 departments of an organization with over 500 employees which at that time  her decision to go into private v.s. public sector was made. After additonal 4 years of experience in private sector she decided to become a tax professional. Before deciding to  settle and buy a home in the East coast she visited the West coast frequently and decided this is where she wanted to build her business and Sedona is where she has  been since 1994. In 2000, she added financial services to her practice by becoming  Securities-Registered and Insurance licensed Financial Adviser.
Michelle enjoys the outdoors and is a runner. She has completed 10 half marathons. She and her son both placed 3rd in their respective age divisions in the Sedona 5-K run. The two years prior her son placed 1st in his age division. As a proud mom, she is married, has 3 step-children, which are young adults, and she enjoys living in Sedona.
Michelle is a member of the National Association of Tax Professionals, a member of the National Society of Accountant and National Association of  Enrolled Agents.  As a tax professional and financial advisor she takes get pride in helping her clients succeed and prepare for the future.  She enjoys skiing, travel, and time with her family and friends.  If not in the office, on the road running, or at a sporting event, she is either traveling or at a seminar activally particiapating in professional and continuing education to not only maintain the 6 licenses she holds but, more importantly, to give the best service she can to her clients.